Teaching and research activities at the Centre for Language Technology are organized around five themes: research infrastructure, language technology applications, multimodal communication, language processing and resources, and machine learning.
What is language technology?
Language technology is an interdisciplinary subject and includes the study of language as well as the study of IT.
Courses
The CST staff teach a number of subjects concerning linguistics and language technology.
STO lexical database
The large computational dictionary, STO, contains dictionary data stored in a database and is designed for computational applications.
DanNet
DanNet is a research- and development project concerned with the development of a Danish lexical semantic wordnet.
CLARIN Annual Conference
CLARIN Annual Conference takes place Oct. 5-7 2020 in Madrid. Deadline for abstracts April 14. Read more.
Proceedings of DHN2019
The  proceedings of the 4th conference of "Digital Humanities in the Nordic Countries (DHN2019)" is now available online as volume 2364 in CEUR Workshop Proceedings: http://ceur-ws.org/Vol-2364/.
News from CLARIN ERIC
See the CLARIN Newsflash December 2019.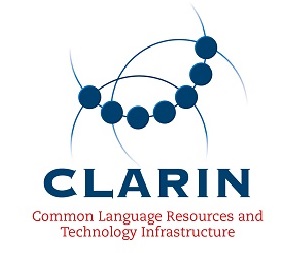 CLARIN ERIC news in your inbox!
Subscribe to the monthly CLARIN newsflash