Language Technology Conference 2021
The Centre for Language Technology at the Department of Nordic Studies and Linguistics, UCPH, and the Danish Agency for Digitisation, are hosting this conference on language technology as it is currently being developed in Denmark and in the European community.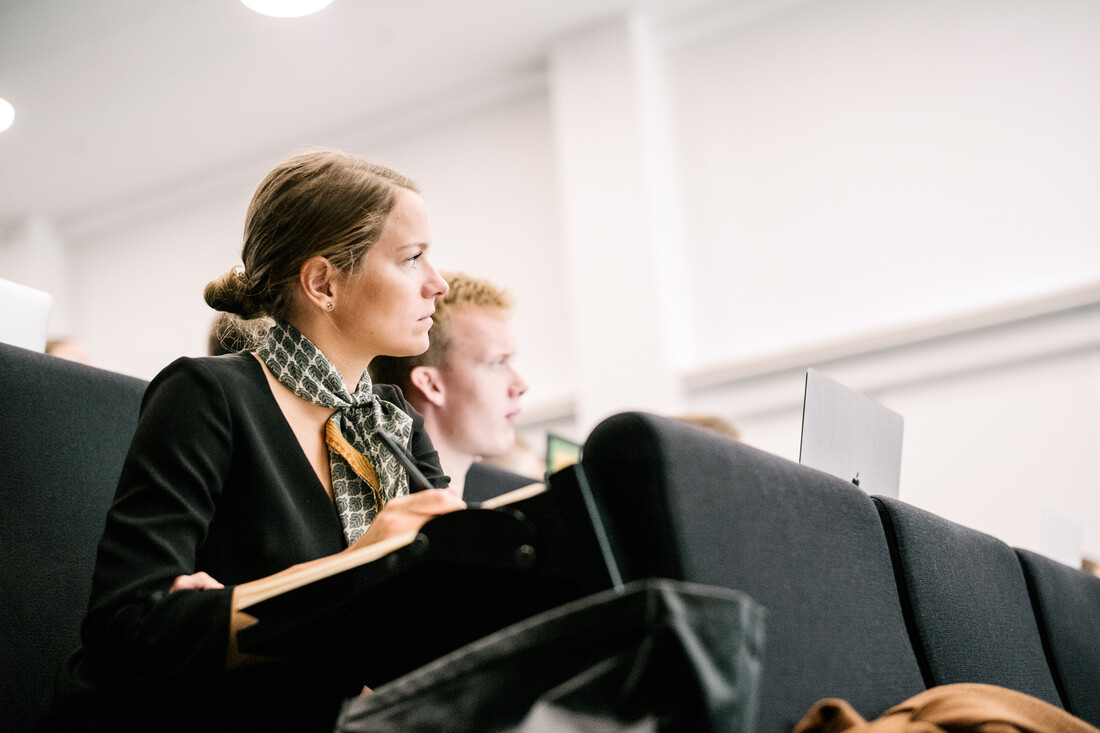 The purpose of the day is to gather developers, users, researchers and students for an exciting day, where we exchange knowledge about the current status of Danish language technology and at the same time gain insight into the latest resources, tools and opportunities, also in a broader European context.
While the morning focuses on research and development in Denmark, the afternoon consists of two workshops on the European Language Resource Coordination (ELRC) with a focus on EU machine translation (eTranslation), which can be used completely free of charge by all public institutions as well as by small and medium-sized enterprises, and finally the European Language Grid (ELG), which develops a pan-European language technology portal. The conference also includes two poster sessions where there will be an opportunity to discuss people's ongoing projects.
09.00-09.10

Welcome by Bolette S. Pedersen, Centre for Language Technology, UCPH, and Christian Plaschke, The Danish Agency for Digitalization

09.10-09.40

Henrik Fabrin, Certainly (tidl. BotXO):

Om danske chatbots og et dansk open source initiativ

9.40-10.00

Barbara Plank, ITU:

Natural language processing: Recent advances and challenges

10.00-10.20

Nora Hollenstein, CST:

What eye movements can teach us about language processing

10.20-10.30

Discussion/questions. Speakers from the first morning session in the panel

10.30-11.00

Break

Coffee
Networking

11.00-11.30

Klaus Bjørn Larsen, Roskilde Kommune:

Talegenkendelse til digital inklusion og support

11.30-11.50

The Danish Agency for Digitalization:

Sprogteknologi.dk – en fælles dansk sprogressource

11.50-12.10

Peter Juel-Henrichsen, DSN, Sanni Nimb, DSL, Bolette S. Pedersen, CST-KU:

COR - Centralt OrdRegister for dansk til sprogteknologiske formål

12.10-12.20

Discussion/questions. Speakers from the second morning session in the panel

12.20-13.20

Break

Sandwiches
Poster session

ELRC Workshop

13.20-13.45

Claus Thornby Larsen, EU-kommissionen: EU-Kommissionens maskinoversættelsessystem: eTranslation

13.45-14.10

Andrea Lösch, European Language Resource Coordination (ELRC): Update from the ELRC and new tools on the CEF platform

14.10-14.30

Panel on ELRC and eTranslation seen in the Danish context

14.30-15.00

Break

Coffee
Poster session

ELG Workshop

15.00-15.30

Georg Rehm, Deutsches Forschungszentrum für Künstliche Intelligenz, Tyskland:The European Language Grid and European Language Equality projects

15.30-15.50

Panel on ELG and synergies with the Danish LT community as presented in the morning sessions

15.50-16.00

Closing session
During the conference, there will be two poster sessions, and we hereby call for proposals for posters about  LT related topics that you would like to share and discuss with interested and committed colleagues. For example, you may be working on a new LT project that you would like to talk about - or it may be that you would like to demonstrate a program and share your knowledge about this with the rest of us.
Write half a page to us about your suggested poster, and submit your proposal no later than 1 October 2021 to Sussi Olsen at saolsen @ hum.ku.dk - then we will notify you if your poster has been accepted to the conference by October 15, 2021.
Participation in the conference is free. Deadline for registration is November 8, 2021.
We offer a free vegetarian sandwich and a bottle of water during the lunch break (and coffee and cake/fruit during the breaks). If you want something else for lunch, feel free to go to the university canteen.
If you want to cancel your participation, please write to Sussi Olsen, saolsen @ hum.ku.dk